Our Team
DeMott Auction specializes in on-site, complete or partial liquidations. Over the past 30 years, we have earned a reputation for being fair, efficient and have a proven track record for delivering premium returns to our clients. Our auctions provide you with an effective, efficient and timely means for selling your real estate, farm and construction equipment or business liquidation. Give us a call today to find out how we can help you turn your assets into cash!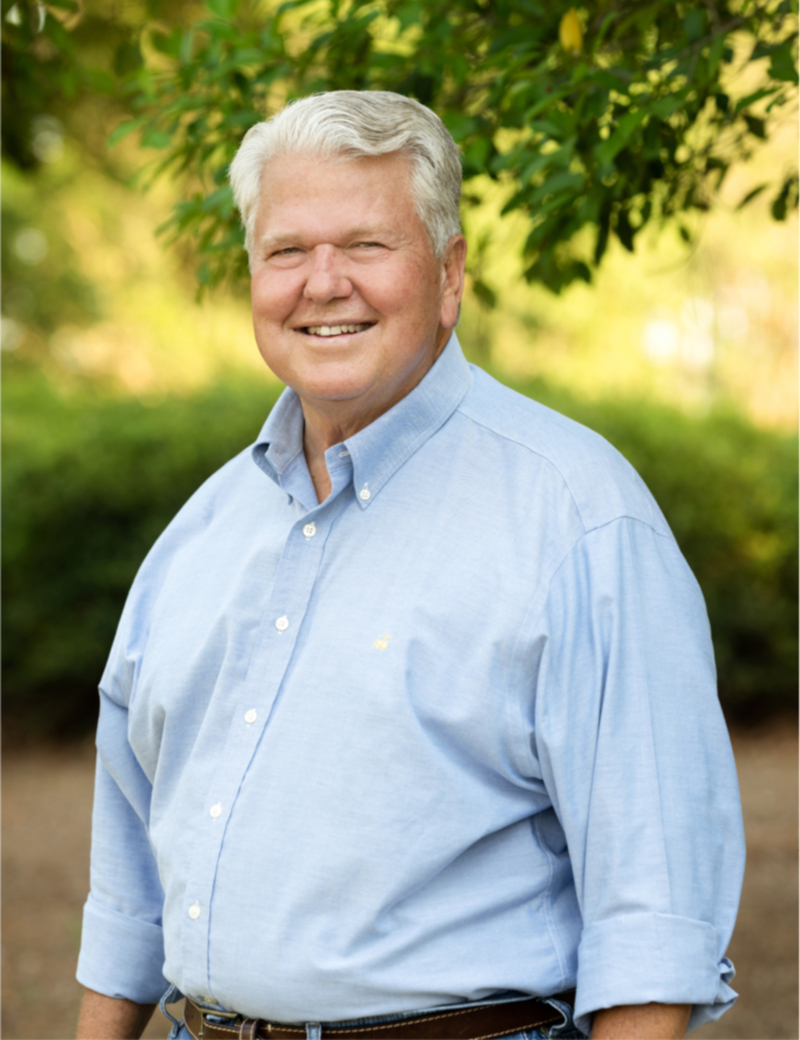 Terry DeMott Sr.
President/Auctioneer
I put on my first uniform while working with my father in our family tractor business when I was about 12 years old. I've always loved to work and loved anything to do with agriculture, tractors and working with people. My father instilled a great work ethic in us all and taught us what it means to serve people and do business the right, responsible way. In 1970, I was fortunate enough to marry my wife Theresa. Together we have been blessed to build a beautiful family and a strong business together. I first began buying and selling a few tractors here and there. By 1983, I founded DeMott Machinery. Within a few years, we had accumulated such an inventory and created such a need for this service that we wanted to offer a faster way to serve our customers and reach a broader market base. This led to the founding of DeMott Auction in 1994. Our relations with the farmers and contractors grew, and DeMott Auctions became relied upon as a fast and efficient service to turn and acquire equipment as needed, no matter how big the lot. From the beginning, we have realized that long term relationships and doing business the right way are the secret to the success of any business. Today I am blessed with a wonderful family and a thriving business that allows us to be a part of each other's lives while working for a brighter future together.
John Hunter DeMott
Auctioneer/Sales Representative
I remember always wanting to be a part of the business. I got my first "big break" at about 6 years old when I began selling bottles of water out of the back of a John Deere Gator during the auctions. At the time, I didn't quite grasp the notion that all of the money taken in wasn't my profit. At age six, cost of goods really didn't enter into my thinking. Since then, I earned a degree in Agricultural Economics from ABAC in Tifton, GA and graduated from Auctioneer School. I also received a thorough education from my dad about the cost of goods and how to build long term relationships with clients. My parents have always stressed the value of being fair and honest with people and working hard to build a future. Having advanced from selling bottles of water at auctions, to being a professional auctioneer, appraiser and Real Estate agent, I am very proud to be an integral part of my family business. My passion for the auction business grows every day and I'm blessed to be a part of my family's business and have the opportunity to learn every day.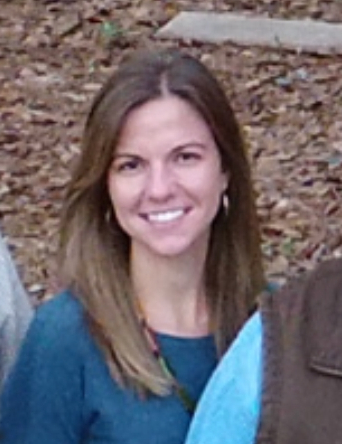 Mary Beth DeMott Brown
Marketing & Operations
Being a family business, it is often an "all hands on deck" way of life, so I've always been involved with the family business while having a career and a family of my own. It was always fascinating to me to watch as my family built this thriving business. My dad, being the consummate entrepreneur, saw the need for these farms and businesses to have the same convenience to liquidate their real estate property with the same ease and efficiency as our equipment auctions.
"If you look at our company with the auctions and selling equipment, it was a natural progression to include real estate to our business plan, this provided exponential growth. The real estate allows us to fulfill the complete marketing package for our customers. We are a full-service auction company, dedicated to providing top notch personal service to our customers." Terry DeMott
Once my parents decided to expand to offer Real Estate sales and auctions, I felt a real draw to be more involved in the family business. Not having the same passion for tractors and equipment that my dad and brothers had, I was excited that this was an area that I would really enjoy. Becoming a real estate professional allows me to be more involved in the sales process and engage with the public, while contributing and being a part of the family business.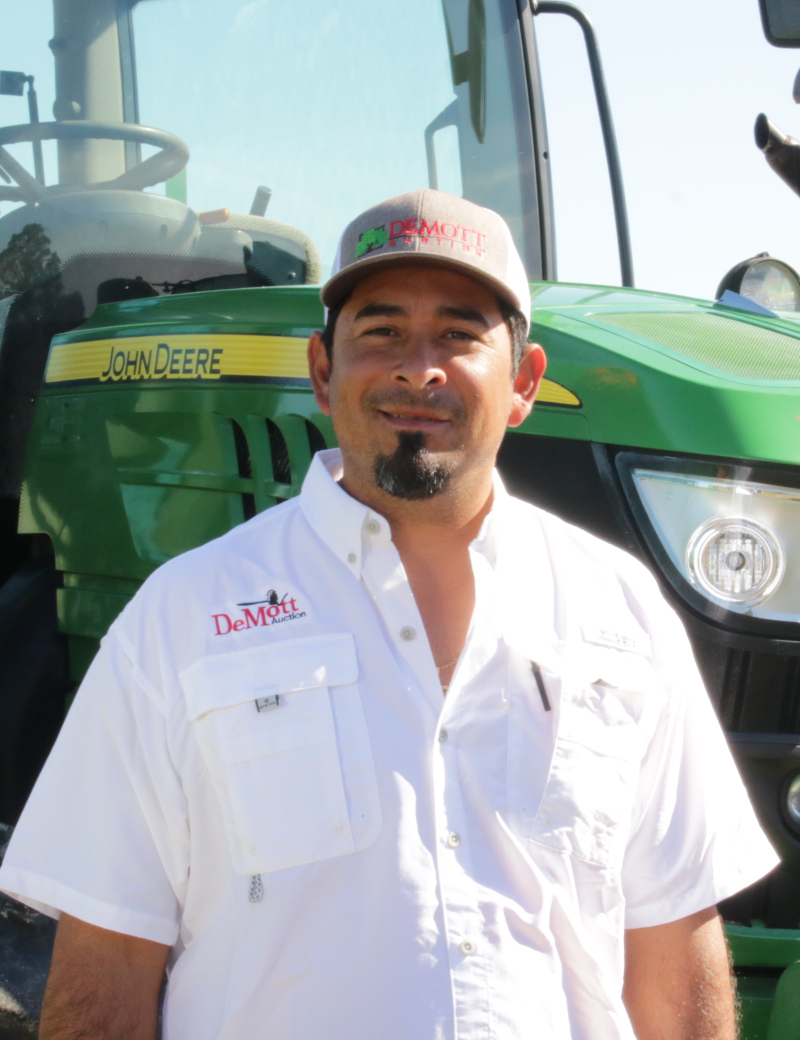 Alberto Rodriguez
Site Manager